"We do not write because we want to; we write because we have to." W. Somerset Maugham
Friday, 16 September 2011
Thursday, 8 September 2011
"Nick's life as a CIA spy should be fulfilling, but it has only given him unhappiness — a wife who committed suicide and two daughters who resent everything he has become. Now, stuck in the Amazon on the last mission of his career, he must track down Matheus Ferreira, a drug lord and terrorist the U.S. has tried to bring down for years. If he succeeds, he'll have the chance to start his life over again.
Just when he's on the brink of catching Ferreira, he's framed for a murder that turns his world upside down. His only chance of survival lies in West Virginia where Lilian Love, a woman from his past, owns the secluded Monarch Inn. He's safe, but not for long …"
(from the back of the book)
This book was a refreshing change for me
.
I've been reading a lot of YA and enjoying it, but my first love is suspense so I was excited to receive this book to review. The first sentence drew me in and I found myself speculating from page one who the "bad" guy would end up being. Michelle Davidson Argyle definitely keeps the reader guessing about what will happen next and how it will all come together in the final chapter. I'm excited to read Michelle's next book which will be released Fall 2012.
Michelle is a mother, artist, and writer who lives in the Rocky Mountains with her sword-wielding husband and energetic daughter. She writes Michelle believes imagination is the only rule in fiction. This is the foundation of her writing, and she plans to strengthen it with each and every story she writes. You can learn more about Michelle and her books
here
.
You can
win
your own copy of Michelle's book. All you have to do is leave a comment here and I'll enter you in the draw. Become a follower and you'll get two entries. You have until Sept. 15 to enter your comment. Please remember to leave a way that I can contact you. Good luck!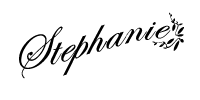 Monday, 5 September 2011
The Double Deceit blog tour has come to a close. Thank you for all your support. The grand prize package includes each of my books, a beaded bookmark, and of course chocolate.
The winner of the Grand Prize package is. . .